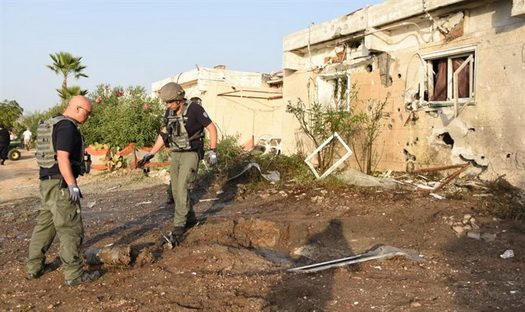 Terrorists operating out of the Hamas-ruled Gaza Strip fired two rockets towards Israeli territory Sunday evening.
"Two rockets were fired from the Gaza Strip towards Israeli territory," an IDF spokesperson said.
Warning sirens were sounded in multiple Israeli towns in the Sadot HaNegev district near the Gaza border, including Kfar Maimon, Tushia, and Alumim. Residents reported hearing explosions in the area.
Authorities say the two rockets landed in open areas, causing no damage and no injuries.
Last week, terrorists in the Gaza Strip fired multiple rockets towards the Mediterranean, as a threat to Israel, warning Israeli leaders not to proceed with the sovereignty plan, under which Israel would apply sovereignty to large swaths of Judea and Samaria.