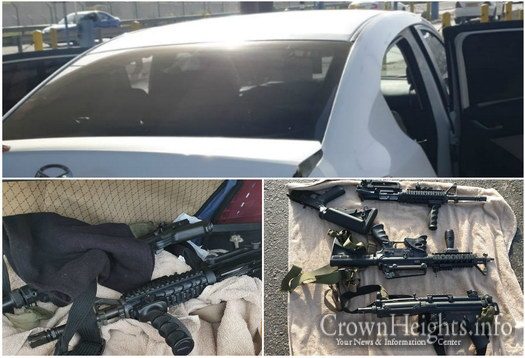 A possible terror attack was averted near Jerusalem when a checkpoint search discovered machine guns with hundreds of rounds of ammunition in an Arab car.
by CrownHeights.info
A car being driven by an Arab family was searched at a checkpoint on near Jerusalem Tuesday, finding 4 guns and hundreds of rounds of ammunition. The find was dubbed an aversion of a possible terror attack.
This incident comes on Israel's election day, as Prime Minister Benjamin Netanyahu looks to be reelected.