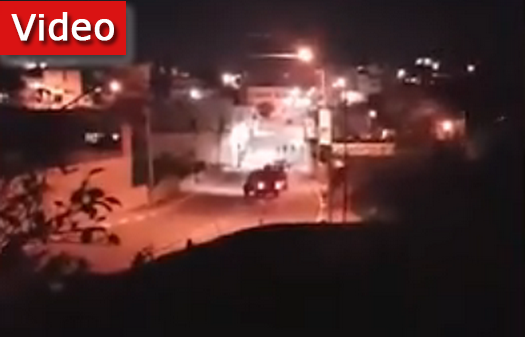 The terrorist who murdered 2 Israelis in a shooting and stabbing attack in Samaria on Sunday has reportedly been neutralized after engaging in a shootout with security forces near Ramalllah.
Heavy fire has been reported in the area.
The Shin Bet reportedly located the building in which the terrorist, Omar Abu Lila, was hiding. A SWAT team was sent to capture Lila, who engaged the forces.
According to reports in Arab media, the terrorist was neutralized.
It was also reported that the IDF blew up a house in which the terrorist was hiding, and that 11 Arabs were injured as a result of exchanges of fire with the terrorist.