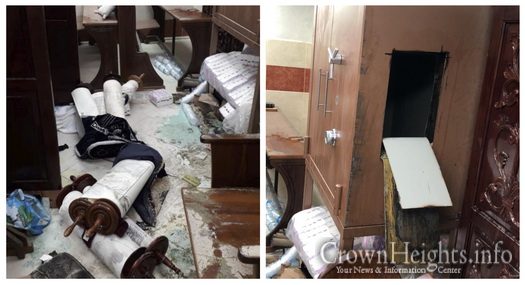 A Monday night vandalism left a Jerusalem synagogue wrecked and the Torah scrolls ripped out of the ark before being thrown on the floor and covered with cleaning solution.
by CrownHeights.info
Vandals entered the Siah of Israel synagogue in the Kiryat Hayovel neighborhood of Jerusalem, broke into the Holy Ark, poured acid on the Sifrei Torah and damaged the furniture.
Criminal investigators closed the synagogue and began collecting evidence.
Shmuel Marciano, a member of the Jerusalem city council who prays in the synagogue that was desecrated in Kiryat Yovel for Weissberg in Bahadrei, said: "I never saw such a shocking thing … They cut the Ark of the Holy Ark with a disc and threw the Torah scrolls on the floor."