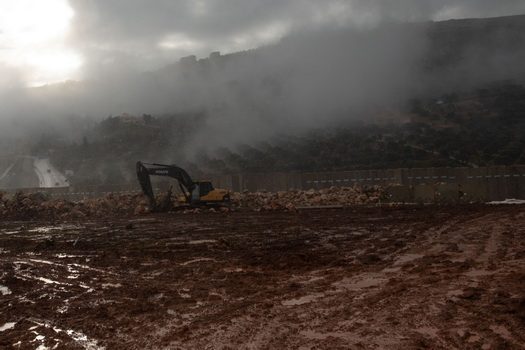 The effort to locate and thwart Hezbollah's terror tunnels is led by a special technological intelligence team, which was established in 2014 as part of the Northern Command.
In the past few months, after a high-quality image was formed by the team, a technological laboratory for finding and locating tunnels was established.
The laboratory was established by the Division of Land Technology in the Technology and Logistics Division, in light of the ability of the laboratory to discover tunnels in the Gaza Division.
The laboratory, located in the Galilee formation, is another component of the technological-intelligence team's work and was established as part of preparations for Operation Northern Shield.
The laboratory is an extension of the Land Technology Division and its commander, Captain J. As part of the lab's activities, Captain G. and his deputy, Captain S., work as engineers, researchers and experts in a variety of technological and research fields from the Land Technology Division.
The technological intelligence team and the laboratory together constitute a technology arm for tunnel detection and they use technological research that includes field cell scanning and information decoding. The laboratory also works to improve existing technologies and strives to develop new discovery and mapping techniques that match the specific challenge of terrorist tunnels in different routes.
The laboratory personnel work in cooperation with the engineering forces in the field and other units, from locating the tunnel, through its investigation and discovery to its destruction.
"The development of laboratory capabilities in the north and its methods of operation was carried out in light of our experience in operating the laboratory in the Gaza Division. We are determined to persevere in efforts to activate our technological and research capabilities for service and close to operational forces on the ground. We have at our disposal the best technological minds and the means to meet this mission."
The commander of the Galilee Detecting Laboratory, Captain G., said that "in my previous position I was the deputy commander of the tunnel detection laboratory in the Gaza Division.We brought the knowledge we had accumulated there and went north. The technological effort is combined with the operational and intelligence efforts of the division. We learned that when we bring in engineers, researchers and technology professionals in a variety of fields, the results do not come too late."