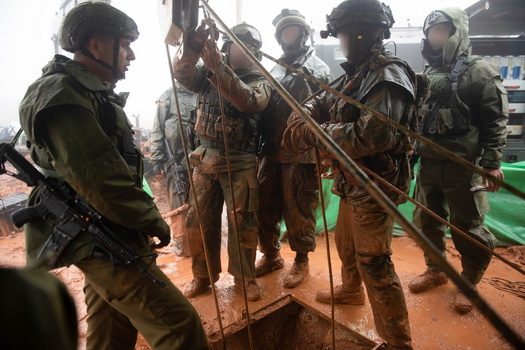 A second tunnel was discovered on the Lebanon border during Israels defense operation named, Operation Northern Shield. These discoveries are expected to continue over the next few weeks as Israel continues to dismantle Hezbollah cross border network.
by crownheights.info
Following the discovery of a cross border tunnel running from a town on the edge of the Lebanon-Israel border into Israel, a second tunnel has been found.
The tunnels, which are highly advanced tunnels built tens of feet under ground, have been a big worry for Israel as they have the ability to be used for terror related activities.
In response, Israel launched Operation Northern Shield, an operation aimed at discovering, and destroying the entire network of tunnels crossing the border.
photos courtesy of www.idf.il