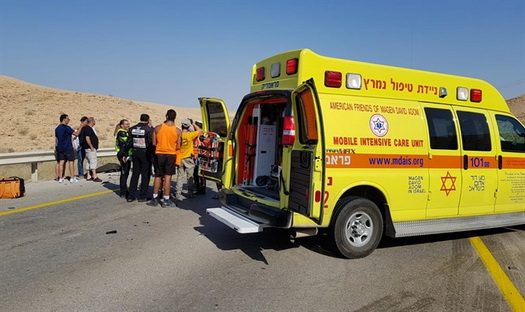 MDA In Israel, Illustration Photo
A Jewish 30-year-old man was lightly injured in a stabbing incident on Tuesday afternoon at the entrance to Beit Jala, near Mount Gilo near Jerusalem.
The police and the IDF are investigating whether the attack was a terrorist incident or criminal in nature.
The stabber fled the scene and searches are being carried out for locating him.
The MDA team gave initial treatment to the man who was lightly injured, and evacuated him to Shaare Zedek Medical Center, suffering from an internal injury.
Update 2:00pm: Police have confirmed that the stabbing was of Nationalistic Motivation.
Update 2:39pm: Stabber has turned himself in to Police.