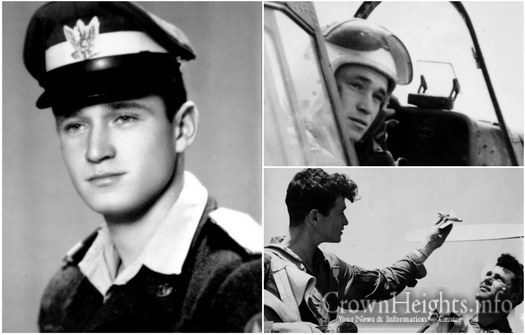 The wreckage of a fighter jet, and the remains of the pilot were found in the Sea of Galilee after a 56 year search.
On May 6, 1962, Israel Air Force pilot Lt. Yakir Mordechai Naveh was on a training flight with Cadet pilot Oded Cotton when their plane went down in the sea of Galilee. One year after the tragedy, Cotton's body had been found amid the wreckage of part of the plane, but Navehs body had not been recovered.
Naveh enlisted to the IDF in May 1957 and initially served as an Airborne Mechanic, but eventually he managed to fulfill his dream and become a fighter jet pilot.
The most recent search, aided by specialty equipment, finally bore fruit. Both the wreckage of the downed aircraft, and the remains of Yakir Naveh were found, and recovered.
A statement released about the search read, "On October 16, 2018, the 12th search operation for the remains of Yakir went underway … using new and advanced technologies provided by a company that was chosen especially by the Ministry of Defense."
"On Thursday, October 25, 2018, during a search operation, Yakir's remains were located among the wreckage of the aircraft in the Sea of ​​Galilee and had been transferred to the Forensic Institute. The IAF was at the helm of the operation and was supported by several other units," stressed the IDF in an official statement.
The pilot's funeral will take place on November, 13, 2018, at Kiryat Shaul Cemetery.