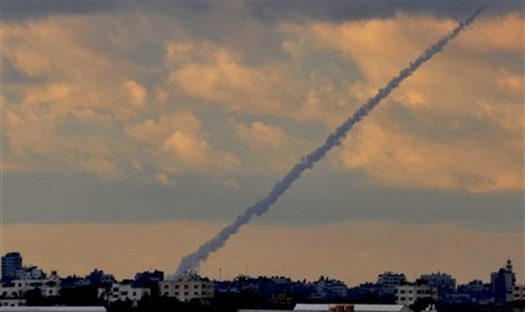 30 rockets hit Israel on Friday night in the latest escalation between the Gaza-based terror groups and Jewish State.
6 Israelis in Sderot were lightly wounded and were evacuated to Ashkelon's Barzilai Hospital.
Israeli warplanes attacked over 80 targets in Gaza following the rocket onslaught. After the escalation, IDF Chief of Staff Gadi Eizenkot met with Defense Minister Avigdor Liberman to consult over how to proceed.
The vast majority of the missiles were intercepted by the Iron Dome missile defense system.
"The Aerial Defense array is widely prepared for ongoing days and for a wide range of scenarios. Last night, we operated our systems to prevent many rockets from the Gaza Strip to hit Israel. All of the threats that were aimed at populated areas were fully and successfully intercepted. The rest of the threats fell in open areas," said Commanding officer of Iron dome's 947th Battalion, Lt. Col Nir.