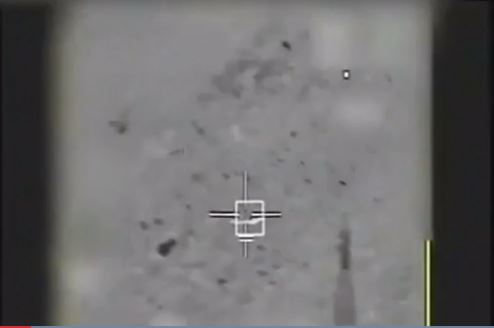 Despite losing its first fighter jet to enemy fire in over 30 years. The Israeli raid on Iranian and Syrian targets, this past Shabbos is seen as a success.
Touting Israel's success, Intelligence Minister Israel Katz said today on Israeli Radio that it will take time for Iran to "digest" the blow they have received.
Analyst point out that the Iranian drone was a sophisticated copy of a captured American stealth model yet it was immediately detected and eliminated.
Israel said it destroyed the top-secret site from where the drone was launched and reportedly killed the team that operated it. Pointing to highly accurate intelligence in Syria. Iran not only lost the drone but also the site, equipment, and team that ran their drone program.
The army also said it hit four Iranian and eight Syrian targets including the Syrian army central command bunker which was totally destroyed. There are unconfirmed reports that fifty percent of the Syrian anti-aircraft capabilities were also destroyed.
The analyst also explain that the loss of the F16 was not the result of a direct hit. Rather the jet was damaged by shrapnel from an exploding missile. They also point to the fact that the pilots ejected over Israel and the F16 crashed in Israel. Thus spearing the capture of the pilots and spearing any sensitive information from falling into the hands of the enemy.
Although losing a plane is a serious loss, taken as a whole the operation was a resounding success.