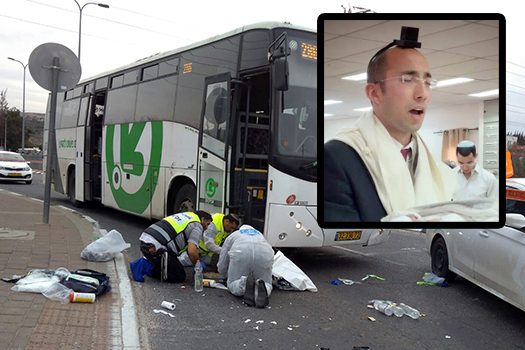 A Jewish man has been stabbed to death in a terror attack today, near the town of Ariel. The victim, Rabbi Itamar Ben Gal HYD, was on his way to the Bris of his nephew.
Police are searching for the terrorist, who they identified as an Israeli Arab from the city of Yafo.
Rabbi Ben Gal was a 29-year-old father of four from Har Bracha where he taught.
Israeli Prime Minister Benjamin Netanyahu vowed to catch the attacker. "We will bring him to justice, as we always do." he said.
The victim was waiting for a bus when the attacker crossed the street, violently attacking him and stabbing him in his upper body. He was rushed to a nearby hospital where he was pronounced dead.