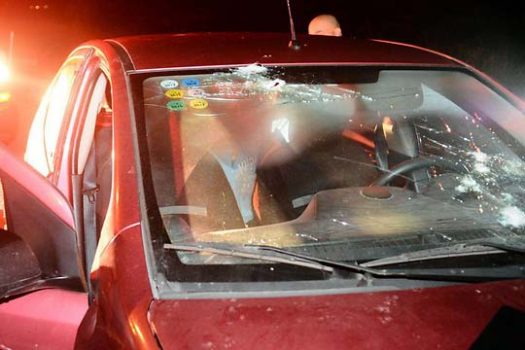 A 35-year-old father of six was murdered in a terror attack on an Israeli roadway by a Palestinian terrorist who opened fire on his vehicle and striking him multiple times.
by CrownHeights.info
The attack occurred near Havat Gilad, which is in the Samaria Regional Council, when an occupant of a vehicle that was driving by opened fire. The lone occupant of the vehicle, identified as 35-year-old Rabbi Shevach Rizael of Havat Gilad, was struck multiple times.
The IDF conducted an extensive manhunt in search of the shooter.
MDA medic Elyashiv Reichenberg described the scene. "I departed in an MDA ambulance from the community of Kedumim nearby, I arrived quickly to the scene and saw on the side of the road near the security rail a private vehicle on which there were signs of fire. In the driver's seat sat a 35-year-old man, partially conscious, with bullet wounds to his upper body."
"Residents who live in the community nearby heard the shooting and arrived to help. With the help of an IDF medical team that arrived quickly to the scene, we gave him life-saving treatment, and he was evacuated to the hospital in serious condition," the medic described.
Tragically doctors at the Meir Hospital in Kfar Saba pronounced his death shortly after.