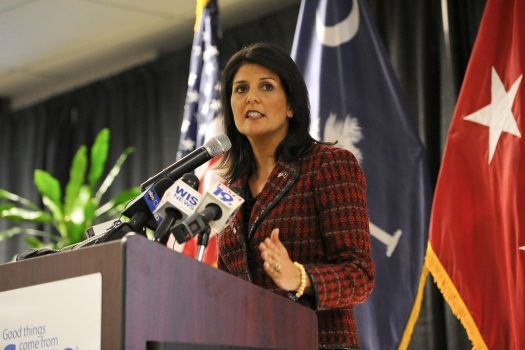 United States Ambassador to the UN Nikki Haley
White House Calls Out UN Anti-Israel Bias
from Reuters: 
The Trump administration gave formal notice on Tuesday that it is reviewing its participation in the U.N. Human Rights Council and called for reforming the body to eliminate what it called its "chronic anti-Israel bias".
"The United States is looking carefully at this Council and our participation in it. We see some areas for significant strengthening," Nikki Haley, U.S. ambassador to the United Nations, told the Geneva forum, opening a three-week session.
The Council's critical stance of Israel has long been a contentious issue for the United States, Israel's main ally.