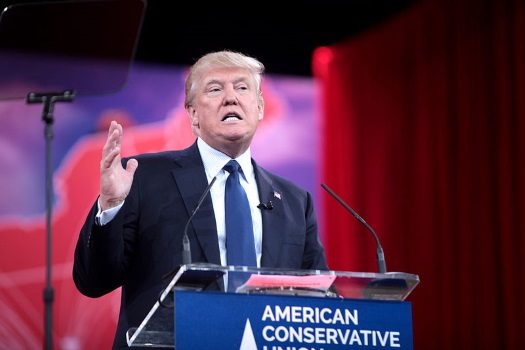 President Donald Trump announced today, Thursday, that he will travel to Israel this month as part of his first foreign trip. Other counties on the itinerary include Saudi Arabia, Belgium, Italy and The Vatican.
from Reuters:
In a speech in the Rose Garden at an event on religious liberty, Trump cast his trip as an effort to build cooperation and support between Muslims, Christians and Jews for fighting terrorism.
"Our task is not to dictate to others how to live but to build a coalition of friends and partners who share the goal of fighting terrorism and bringing safety, opportunity and stability to the war-ravaged Middle East," Trump said.
Trump's predecessor President Barack Obama had a testy relationship with both Israel and Saudi Arabia, whose leaders viewed him as being concerned less with traditional alliances than with negotiating a deal to rein in Iran's nuclear program.