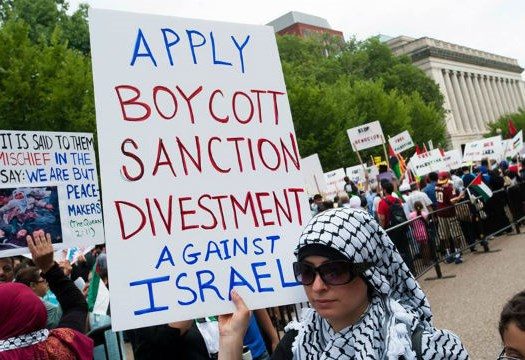 The Algemeiner reports that investing in companies targeted by the anti-Israel BDS (Boycott, Divest, Sanction) movement would have been a sound strategy over the past year, with such companies having far outperformed the overall stock market.
from The Algemeiner by Elder of Ziyon:
Yesterday, Caterpillar announced much better financial results than were anticipated, and its stock price rose by nearly 8%.
I half-jokingly tweeted that a smart investor should look carefully at any company that BDSers want to boycott, because it might be a great investment.
So I decided to test my theory.
Here are all of the publicly traded companies that I could find on the BDSList.org website. I've also listed their stock prices from a year ago and today, with the percentage gained or lost. (Some companies are only listed on the Tel Aviv Exchange.)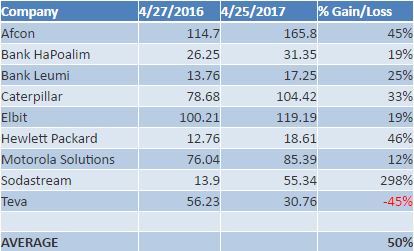 If you would have invested equal amounts in all of these companies a year ago, you would have made an astounding 50% profit. (The Dow Jones Industrial Average gained 16% in that time period. The top funds rated by Kiplinger for the past year made about 30%.)
It is every investor's dream to beat the market. Thanks to BDS, now we can! (And Sodastream, the company that BDS hates the most, has done unbelievably well.)
By the way, this "BDS Fund" also outperformed the Israel-specific funds I checked out for the past twelve months, so the BDS method of stock picking is truly amazing.
(I probably need to add the disclaimer that past performance is not an indicator of future results.)