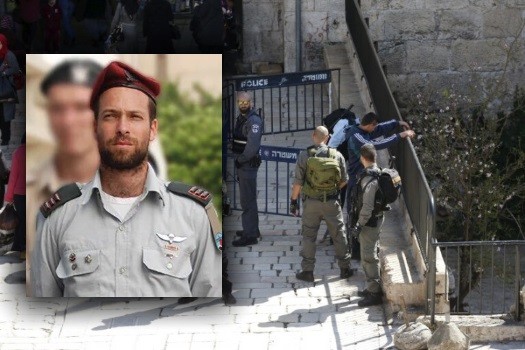 Eliav Gellman, a 30-year-old Israeli father of two, died of his wounds on Wednesday afternoon following an attempted terrorist stabbing attack at the Gush Etzion Junction in the West Bank.
A Palestinian terrorist approached the hitchhikers' post at Etzion Junction where he produced a knife and attempted to stab an Israeli.
A soldier at the scene fired at the terrorist, striking him and Eliav Gellman – a resident of Karmei Tzur and an IDF reserve duty Captain.
The Israeli was evacuated from the scene in critical condition to the Shaare Zedek Medical Center in Jerusalem, where he later died of his wounds.
The terrorist was evacuated to the Shaare Zedek Medical Center in moderate condition.