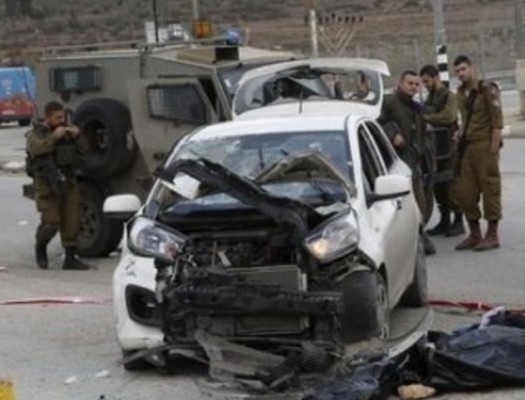 Five Israelis were wounded in a vehicular terror attack at the Tapuach junction in the Samaria region of the West Bank on Sunday morning.
Border police at the scene shot and killed the Palestinian driver.
Magen David Adom said two men, 22, were moderately to seriously wounded. A third man, 23, was moderately wounded and a pregnant woman was lightly wounded. A young Israeli woman was also lightly injured by shards of glass.