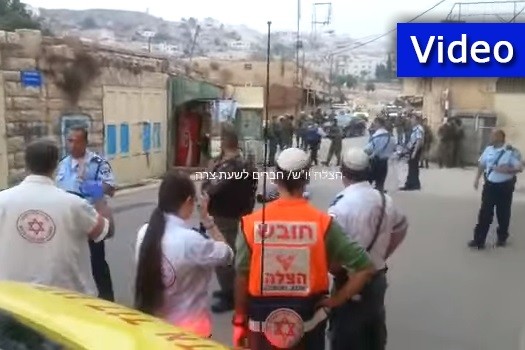 A Palestinian terrorist stabbed and severely wounded an Israeli soldier at an intersection near the holy city of Chevron today, Monday. The terrorist was promptly shot and killed by other soldiers at the scene.
The wounded soldier, 19-years-old, was transported to Sha'arei Tzedek hospital for emergency treatment.
In a separate attack nearby that occurred a short while later, a Palestinian tried to stab an Israeli soldier adjacent to the Me'aras Hamachpelah in Chevron. The terrorist was shot and killed before he managed to inflict any harm.