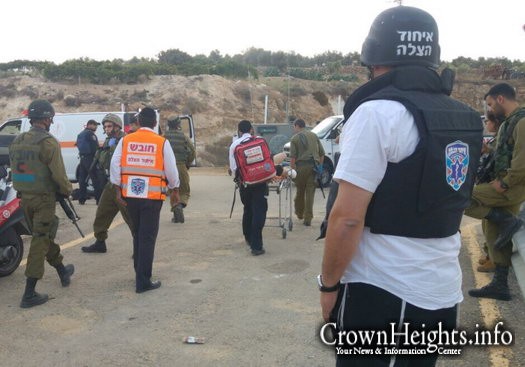 An IDF soldier was stabbed and lightly wounded by a Palestinian attacker during operational activity near the Gush Etzion security fence, the IDF said.
The attack took place near the community of Aderet, on the road between Gush Etzion and Beit Shemesh.
Soldiers opened fire on the knife attacker, striking and wounding him in the lower half of his body. The terrorist was lightly wounded and taken to Hadassah University Medical Center in Jerusalem's Ein Kerem.