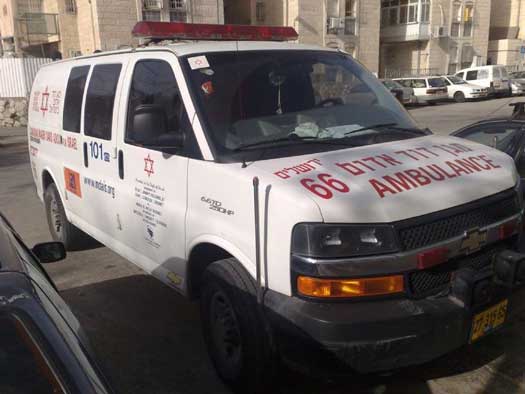 Illustration photo
Arab Terrorist Stabs Israeli Teen
A spokesman for Magen David Adom emergency medical services Monday said that a 19-year-old Jewish man was stabbed in Mishor Adumim, a neighborhood located near a West Bank settlement.
From The Jerusalem Post:
Paramedics arrived at the scene and provided medical treatment before evacuating the victim to nearby Shaare Zedek Medical Center, who was reported to be in moderate condition.
The attack was carried out by an Arab-Israeli resident of Jerusalem. Eyewitnesses claimed that the attacker ran towards bystanders at a hitchhiking spot and stabbed the 19-year-old in the back.
Click here to continue reading at The Jerusalem Post.