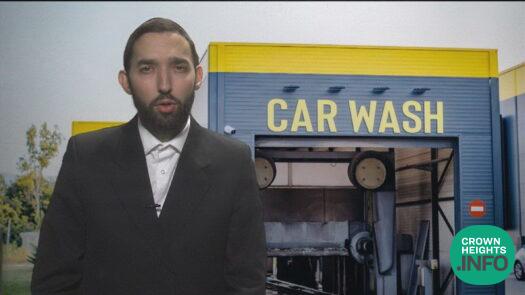 Attorney General James Warns New Yorkers to be Cautious of Practices Targeting Jewish Communities Before Pesach
New York Attorney General Letitia James today issued a consumer alert urging New Yorkers to be cautious of potential discriminatory pricing practices at car washes in advance of Passover. In previous years, there have been reports of car wash businesses in predominantly Orthodox Jewish communities in New York City raising prices by as much as 50 percent for Jewish customers seeking cleaning services close to Passover.
"Taking advantage of someone's religious observances and practices is offensive, discriminatory, and absolutely unacceptable," said Attorney General James. "For millions of observant Jews in New York and beyond, Passover is an important holiday, and their preparations should be respected, not manipulated for profit. I urge any New Yorker who is concerned that they have been a victim of discriminatory behavior because of their religion, race, or background to contact my office immediately."
In the days leading up to Passover, many Jews clean their homes, cars, and other spaces to remove "chametz" (leavened products). According to reports provided to the Office of the Attorney General (OAG), some companies have advertised "specials" for car washing services related to Passover, but instead, charged higher prices to customers. To protect New Yorkers from these practices, Attorney General James has previously sent letters to organizations representing car wash owners in New York to remind their members that any such business practice is illegal and should be reported to OAG.
"Last year, we brought this matter to the attention of Attorney General Letitia James and she swiftly issued a consumer alert for which we are grateful," said Assemblymember Simcha Eichenstein. "As Passover approaches again, the Attorney General is being proactive and has issued another consumer alert. Let's be clear. Car wash establishments who shamelessly overcharge their Jewish customers for services before the Passover holiday are clearly discriminating against one religious community. That is unacceptable and illegal. Car wash operators, you have now been warned. Don't do it."
Anyone who is aware of businesses using discriminatory practices or believes that they were charged more for services because of their religion, race, or background is encouraged to file a complaint with OAG online or call 1-800-771-7755.