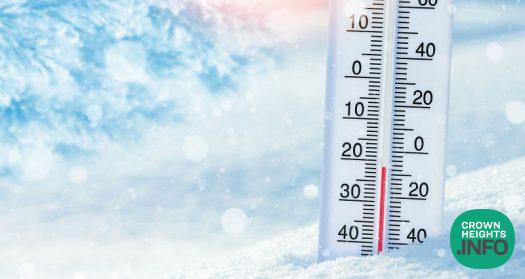 Dangerously Cold Weather In New York This Weekend, New Yorkers Urged to Limit Time Outdoors
Governor Kathy Hochul today urged New Yorkers to prepare for dangerously cold temperatures and wind chills beginning Friday and continuing through Saturday. Most regions across the state, including Western and Central NY, Finger Lakes, Southern Tier, Mohawk Valley, North Country, Capital Region and Mid-Hudson, are expected to see temperatures as low as -15 degrees and wind chills as low as -25 to -50 degrees for a period lasting almost 48 hours. These extreme cold weather conditions bring an increased risk of hypothermia and frostbite, and fire and carbon monoxide poisoning from alternative heating sources, such as portable space heaters and fuel-burning appliances.
"New Yorkers across the state will experience dangerously cold temperatures and life-threatening wind chills this weekend," Governor Hochul said. "Now is the time to prepare: plan to limit your time outdoors this weekend and know where to take shelter. Take all necessary precautions to ensure your residence is safely heated and use caution if you plan to use an alternative heat source, such as a space heater."
According to the National Weather Service (NWS), an arctic airmass is expected to move across the State beginning late Thursday through Saturday, potentially bringing the coldest wind chills in almost 30 years to locations, including the North Country. NWS predicts a nearly 48-hour period where wind chill temperatures will be below -15 degrees beginning late Friday night and continuing through Saturday. The coldest conditions are expected Friday night and early Saturday morning with wind chill temperatures dropping to as low as -50 degrees in some locations. Conditions should improve Sunday with temperatures warming to normal levels early next week.
Wind Chill Warnings, Watches and Advisories are in effect for regions across the state beginning late Thursday through Saturday. A quick burst of heavy and blowing snow is expected to create hazardous travel conditions Thursday evening in areas bordering Lake Erie and Lake Ontario.