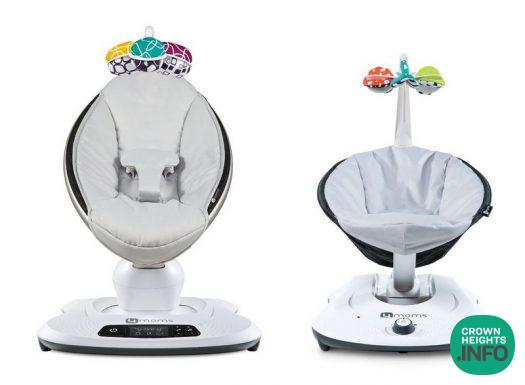 Popular Children's Rockers From 4Moms Recalled Over Strangulation Hazard
In coordination with the CPSC, 4moms issued a voluntary recall of its popular MamaRoo and RockaRoo infant swings and rockers over a potential strangulation hazard.
According to the recall, when the swing or rocker is not in use, the restraint straps can dangle below the seat and crawling infants can become entangled in the straps. One death has been reported.
"If you currently own one of these swings, we urge you to contact us immediately to receive a free strap fastener that will prevent the straps from extending under the seat when the swing or rocker is not in use," 4Moms wrote in a message.
This recall applies to MamaRoo Baby Swings (models 4M-005, 1026 and 1037) and all RockaRoo rockers (model 4M-012). This does NOT include the new version of the MamaRoo (model 1046), which launched this summer and has a 5-point harness.
Please visit http://www.4momsrecall.expertinquiry.com for more information and to request a free strap fastener.
"Rest assured, safety is our highest priority at 4moms. That is why we have designed this solution to further help ensure the safety of our customers and their families," 4Moms wrote. "Thank you in advance for your participation."