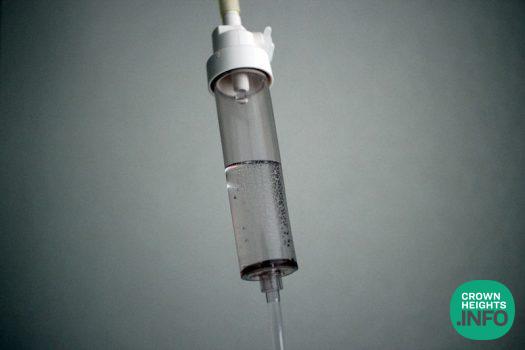 Government Limits Use of Two Monoclonal Antibody Treatments, Leaves Another in Place
by CrownHeights.info
The Biden Administration has limited authorization for two Monoclonal Antibody treatments available for COVID-19, while leaving a third in place.
"In light of the most recent information and data available, today, the FDA revised the authorizations for two monoclonal antibody treatments – bamlanivimab and etesevimab (administered together) and REGEN-COV (casirivimab and imdevimab) – to limit their use to only when the patient is likely to have been infected with or exposed to a variant that is susceptible to these treatments," the FDA wrote in a Press Release.
The move to remove the EUA comes as mounting evidence shows that both the Regeneron and Eli Lilly treatments have little effect on the Omicron Variant of COVID-19, which presently dominates in the United States.
A third Monoclonal Antibody treatment is still available, although there are fewer doses of the treatment on hand.
"Importantly, there are several other therapies – Paxlovid, sotrovimab, Veklury (remdesivir), and molnupiravir – that are expected to work against the omicron variant, and that are authorized or approved to treat patients with mild-to-moderate COVID-19 who are at high risk for progression to severe disease, including hospitalization or death," the FDA said.
The limiting of the two antibody treatments was met with a scathing rebuke by Florida's Governor Ron Desantis.
"Without a shred of clinical data to support this action, Biden has forced trained medical professionals to choose between treating their patients or breaking the law," said Governor Ron DeSantis. "This indefensible edict takes treatment out of the hands of medical professionals and will cost some Americans their lives. There are real-world implications to Biden's medical authoritarianism – Americans' access to treatments is now subject to the whims of a failing president."