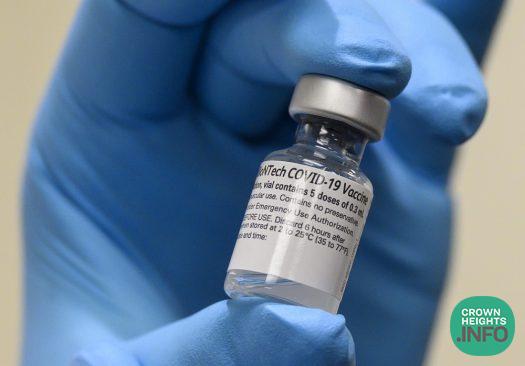 Army Spc. Angel Laureano holds a vial of the COVID-19 vaccine, Walter Reed National Military Medical Center, Bethesda, Md., Dec. 14, 2020. (DoD photo by Lisa Ferdinando)
Long Island ER Closes Due to Nurse Shortage Caused by COVID Vaccine Mandate
A shortage of nurses due to New York State's COVID-19 vaccine mandate forced the closure of an emergency room in Nassau County on Monday, hospital officials said.
The Long Beach Emergency Department, operated by Mount Sinai South Nassau, was expected to close at 3 p.m. Monday. The facility will remain shuttered for at least four weeks, though officials warned the closure could be extended.
Anyone on the barrier island who needs emergency care will be sent to Mount Sinai's Oceanside campus. While the Long Beach emergency room is closed, an ambulance will be stationed at the facility to shuttle anyone who needs care to the Oceanside campus.
Read More at Pix11