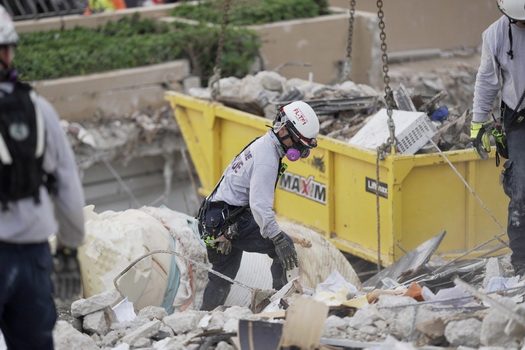 The three-week-long search for victims in the collapse of the Champlain Towers South condo in Surfside is winding down, but the effort to identify remains found in the rubble continues.
The toll now stands at 95 bodies identified, after Miami-Dade County Police tweeted the name of the latest victim, Theresa Velasquez, 36, whose body was recovered July 8. Two people are still missing and 241 have been accounted for.
There are still challenges as search teams try to recover every victim, including water flooding the "bathtub" of the parking structure, which continues to leak and crack, Surfside Mayor Charles Burkett told The Miami Herald.
Read More at the New York Post