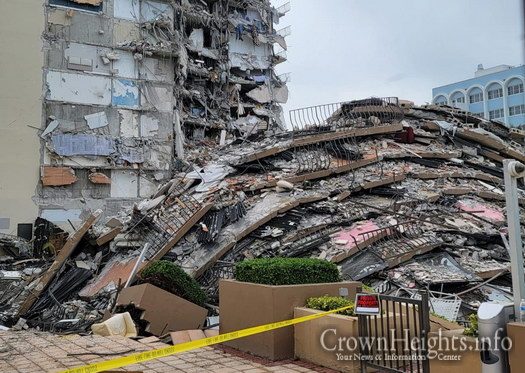 Florida Building Collapse Reportedly Started from the Bottom of the Building
Last week's deadly Florida condo collapse may have started at the base of the building, engineers have said, according to reports.
"It does appear to start either at or very near the bottom of the structure," consulting engineer Donald O. Dusenberry told the New York Times, after watching video footage of the 12-story Champlain Towers South Condo collapsing in Surfside early Thursday. "It's not like there's a failure high and it pancaked down."
Dusenberry — who has investigated other building collapses — told the outlet that the way the building went down suggests there could be an issue with its foundation — such as "corrosion or other damage at a lower level." On the other hand, "you certainly can't rule out a design or construction error that has survived for 40 years," the engineer said.
Read More at the New York Post