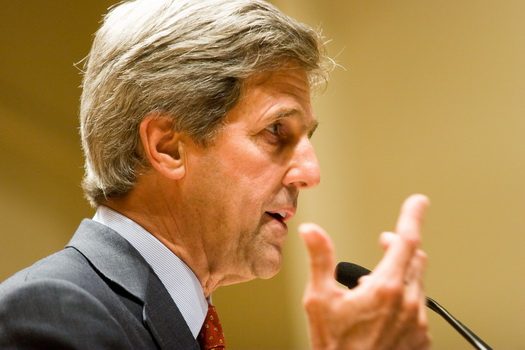 John Kerry, US Senator from Massachusetts, speaks in 2005.
​Iran's foreign minister revealed in a leaked recording that former Secretary of State John Kerry told him about covert Israeli attacks on Iranian interests in Syria during the Trump administration.
Foreign Minister Javad Zarif said in a leaked recording obtained by the New York Times and Iran International, that the Revolutionary Guards Corps and the country's supreme leader kept him in the dark about government negotiations and military operations, and that he was receiving intel from Kerry.
"It was former US Foreign Secretary John Kerry who told me Israel had launched more than 200 attacks on Iranian forces in Syria," he said.
Read More at the New York Post