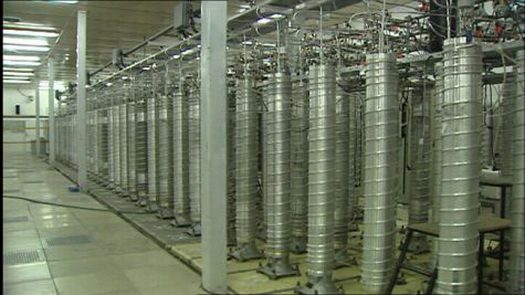 Natanz Nuclear Enrichment Facility
New Fire Breaks Out in Iranian Nuclear Facility
Fires broke out in an Iranian nuclear facility Sunday night, hours after the facility was struck by saboteurs, a senior Iranian official said.
Mohsen Rezaee, secretary of the Islamic regime's Expediency Discernment Council, announced Sunday night that an additional fire has broken out in the uranium enrichment facility at Natanz.
An official from the Atomic Energy Organization of Iran was injured after the fire broke out, suffering a blow to the head and a sprained ankle after he went to assess the damage done to the Natanz facility from the initial attack.
Read More at israelnationalnews