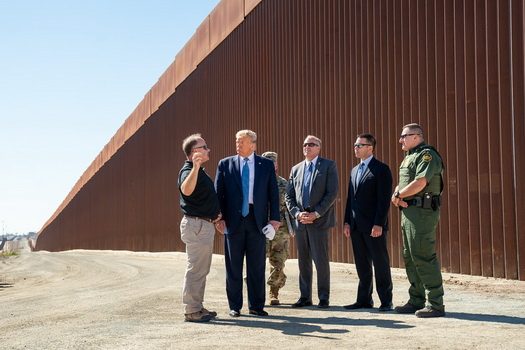 by CrownHeights.info
In a statement to Department of Homeland Security employees, Secretary Alejandro Mayorkas said that he may restart border wall construction to plug what he called "gaps" in the current barrier, according to a report from the Washington Times.
According to the report, the conversation took place last week after Mayorkas was asked about his plans for the wall.
The border wall, a centerpiece of the Trump administration's plan to stem illegal border crossings, was immediately stopped by the Biden administration after they gained power, triggering a massive flow of migrants that has stretched the DHS to the breaking point.
The migrant influx, which the Biden administration refuses to acknowledge as a crisis, includes the major humanitarian issue of a large number of unaccompanied minors, along with an influx of terror-related suspects.
While the Pentagon funding for the wall has been cut off by the Biden administration, the DHS could potentially continue the construction using its own funding.