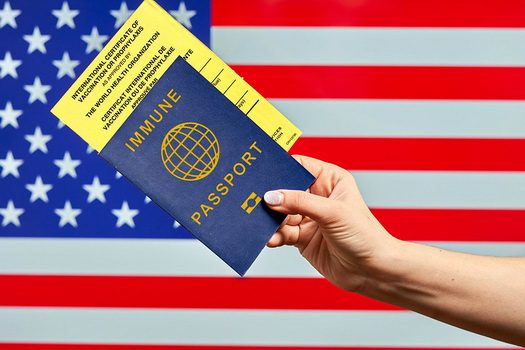 Gov. DeSantis Bans COVID 'Vaccine Passports' in Florida
Florida Gov. Ron DeSantis issued an emergency order Friday prohibiting "vaccine passports" as proof a person has received COVID-19 shots in the state.
The move also banned businesses in Florida from requiring customers to show documentation that they've been vaccinated against the virus, according to the executive action.
"Businesses in Florida are prohibited from requiring patrons or customers to provide any documentation certifying COVID-19 vaccination or post-transmission recovery to gain access to, entry upon, or service from the business," it states. "This order is effective immediately."
Read More at the New York Post