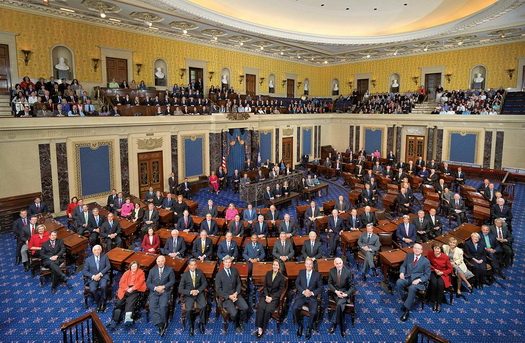 The Senate on Saturday passed the $1.9 trillion coronavirus relief bill on a party-line vote, ending a marathon session lasting nearly 26 hours.
The American Rescue Plan Act passed 50-49 at 12:25 p.m. in the evenly divided chamber due to the absence of one Republican, Alaska Sen. Dan Sullivan, who flew home Friday after the death of his father-in-law.
Sullivan's departure meant there was no need for Vice President Kamala Harris to cast a tie-breaker vote to gain the Democratic victory.
Read More at the New York Post