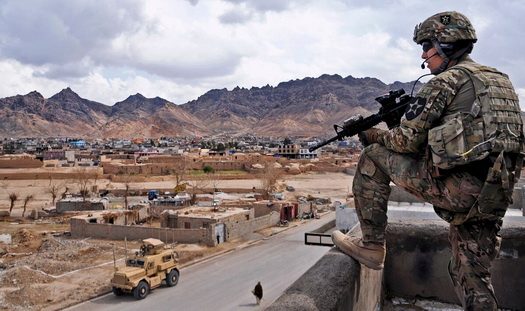 Credit: Lt. j.g. Matthew Stroup/U.S. Navy
Ten Rockets Strike Iraqi Base Hosting US Troops
Ten rockets struck an Iraqi base hosting US troops on Wednesday morning, security sources said.
No fatalities were immediately reported in the attack on Ain al-Asad air base, which also houses Iraqi forces, the sources said.
A Baghdad Operations Command official told Reuters that 13 rockets were fired at the base from about 5 miles away.
Read More at the New York Post