by CrownHeights.info
A massive rally called by President Donald Trump has dissolved into chaos after clashes between the protesters and Capital Hill police turned violent. The protesters broke through the security barricades and forced their way into the building.
Live Feed From Inside The Building

Updates on the ongoing situation will be provided below:
Update 4:46pm: As per reports, the FBI Strike Teams have cleared the building and calm has returned.
Update 4:28pm: Trump has posted a recorded video telling the protesters to go home.
— Donald J. Trump (@realDonaldTrump) January 6, 2021
Update 4:15pm: Explosive device was identified as a pipe bomb, and has been destroyed by police.
Update 4:00pm: Reports indicate that there has been an explosive device found at the RNC Headquarters, and a suspicious device found at the DNC.
Update 3:50pm: Dozens of Law Enforcement vehicles speeding into Washington DC as Protest continues.
Update 3:40pm: Mike Pence Tweets: "The violence and destruction taking place at the US Capitol Must Stop and it Must Stop Now. Anyone involved must respect Law Enforcement officers and immediately leave the building."
At President Trump's direction, the National Guard is on the way along with other federal protective services.
Update 3:20pm: Trump has Tweeted "I am asking for everyone at the U.S. Capitol to remain peaceful. No violence! Remember, WE are the Party of Law & Order – respect the Law and our great men and women in Blue. Thank you!"
Update 3:15pm: One person has been shot by Capital Police inside the building, and is in Traumatic Arrest.
Update 3:00pm: The Floor has been evacuated as the protesters have breached the main chambers.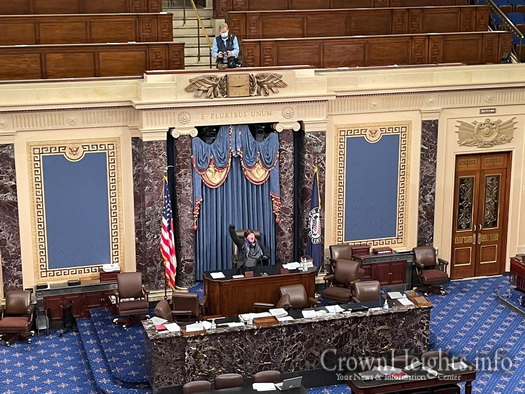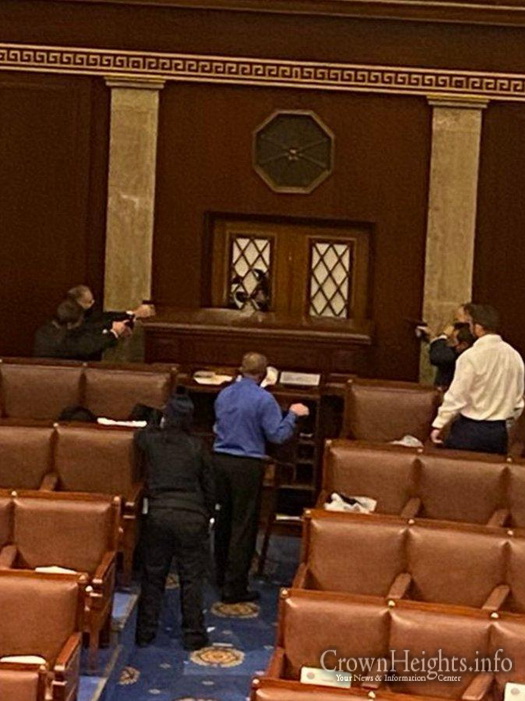 Update 2:38pm: Trump Tweets: Please support our Capital Police and Law Enforcement. They are truly on the side  of our country. Stay peaceful!"
Update 2:30pm: The protesters have gained entry to the capital building. Video and pictures from inside the building show large crowds roaming the halls and breaking into offices.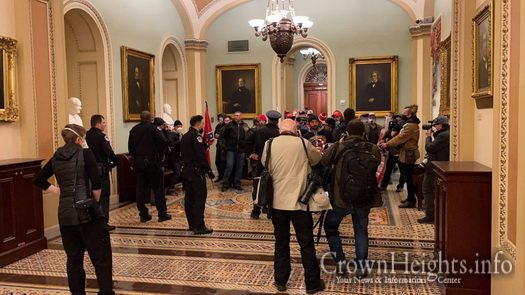 Update 2:00pm: Protesters Break through security barricades and clash with Capital Police.