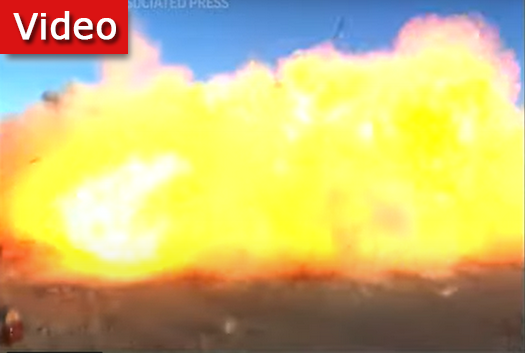 Watch: SpaceX Starship Crash-Lands After Test Flight
A SpaceX prototype ship returned to earth in a fiery landing on Wednesday, exploding as it landed during the aerospace company's test launch, NBC News reports.
The company live streamed the launch of its unmanned Starship spacecraft with a Super Heavy rocket for a high-altitude test flight in Cameron County, Texas.
Despite the explosion, SpaceX founder Elon Musk said the SpaceX team had collected the necessary data.