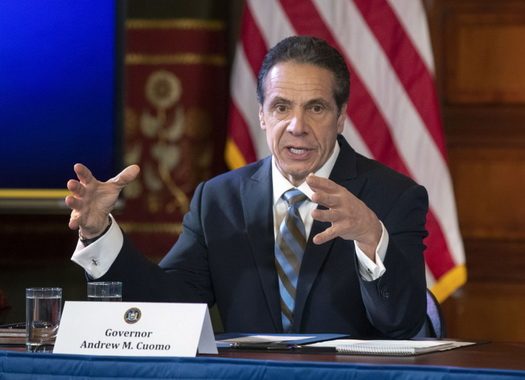 Mike Groll/Office of Governor Andrew M. Cuomo
The Governor announced Thursday that he will be signing an executive order expanding eligibility for New York State's COVID Rent Relief Program and reopening its application window.
The Program, which was created by the state legislature when it passed the Emergency Rent Relief Act of 2020, appropriated up to $100 million from the federal CARES Act to provide subsidies for tenants who lost income due to the pandemic. Based on the legislature's parameters, as much as $40 million is expected to be paid to eligible applicants approximately 15,000 New York households.
This executive order will expand the program's eligibility so more rent relief can be provided to New Yorkers. Additional details will be available in the coming days.