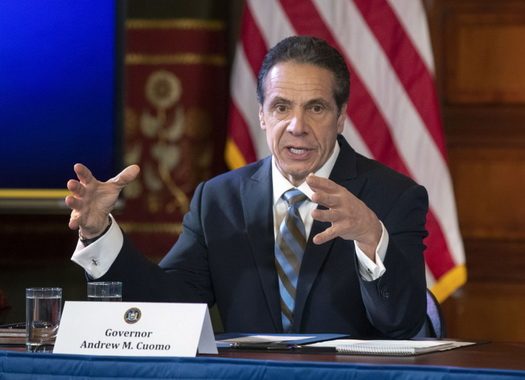 Mike Groll/Office of Governor Andrew M. Cuomo
Restaurants and bars across New York are being ordered to close at 10 p.m. as part of a slew of new restrictions announced by Gov. Andrew Cuomo on Wednesday in a bid to slow a building second wave of coronavirus infections.
Additionally, Cuomo said health clubs and gyms will be ordered to close at 10 p.m. and there will be a new 10-person cap on parties and other gatherings in private residences, including apartments and houses.
The rules take effect at 10 p.m. Friday, but beyond State Liquor Authority agents and any assisting local authorities, Cuomo did not say how they would be enforced.
Read More at the New York Post