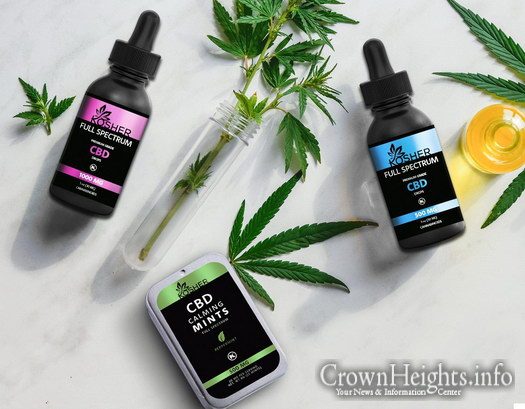 by CrownHeights.info
Kosher CBD isn't just simply another brand of CBD oils, it's Lubavitch owned and an entirely new venue to the future.
Made with only the best products the industry has to offer, Mendy Sacho and Shlomi Rotter branched Kosher CBD out from the basic CBD oils to a wide range of products including teas, mints, and edibles.
Bringing the calm of CBD can be stressful, that's why Kosher CBD, has already done the legwork for you. Get the best quality at the best prices in a comfortable, relaxing, and open environment.
If you like to shop online at Kosher-CBD.com, or walk into it's Kingston Ave store inside Primo Hatters, you can find the company's full range of products. Not in Crown Heights, not a problem, as Kosher CBD products can be found in stores across the US
Question about Kashrus? Not even a question as all Kosher CBD products are certified under the OK Kashrus Organization.
Another good reason to buy Kosher CBD products is the price, which is dollars less than it's competitors.
To learn about, buy or just browse the Kosher CBD products, step into the Kingston Ave location, or visit online at Kosher-CBD.com.
CBD Oil is an extract taken from the Hemp plant but is noted as having very little THC, the molecule that makes a person high. Instead, CBD Oil is praised to be a relaxing supplement, capable of treating many stress and anxiety-related issues.