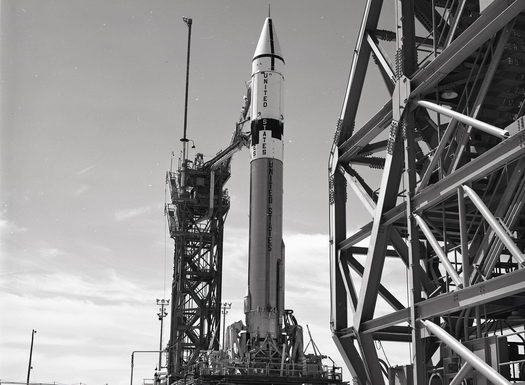 NASA Centaur Rocket
The jig may be up for an "asteroid" that's expected to get nabbed by Earth's gravity and become a mini moon next month.
Instead of a cosmic rock, the newly discovered object appears to be an old rocket from a failed moon-landing mission 54 years ago that's finally making its way back home, according to NASA's leading asteroid expert. Observations should help nail its identity.
Chodas speculates that asteroid 2020 SO, as it is formally known, is actually the Centaur upper rocket stage that successfully propelled NASA's Surveyor 2 lander to the moon in 1966 before it was discarded. The lander ended up crashing into the moon after one of its thrusters failed to ignite on the way there. The rocket, meanwhile, swept past the moon and into orbit around the sun as intended junk, never to be seen again — until perhaps now.
Read More at the New York Post