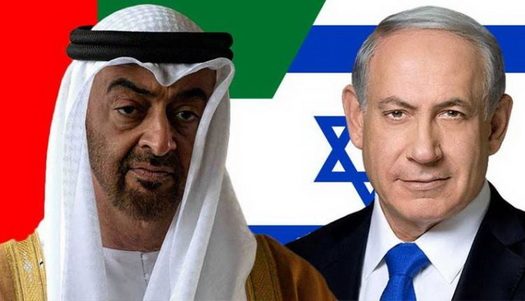 by CrownHeights.info
A truly historic moment in history took place Thursday, August 13th, as an agreement was finalized that would bring normalization of ties between the State of Israel and the United Arab Emirates.
The news was announced in a joint US-Israel-United Arab Emirates statement that read "President Donald J. Trump, Prime Minister Benjamin Netanyahu, and Sheikh Mohammed Bin Zayed Crown Prince of Abhu Dhabi and Deputy Supreme Commander of of the United Arab Emirates spoke today and agreed to the full normalization of relations between Isarel and and the United Arab Emirates."
US President Donald Trump tweeted "HUGE breakthrough today! Historic Peace Agreement between our two GREAT friends, Israel and the United Arab Emirates!"
The agreement between the two countries is a first time since the establishment of the Jewish state in 1948, according to a report by Reuters.
The peace deal was brokered by the Trump administration.
Prime Minister Binyamin Netanyahu is expected to make a formal statement on the development at 7:00 p.m. Jerusalem time.