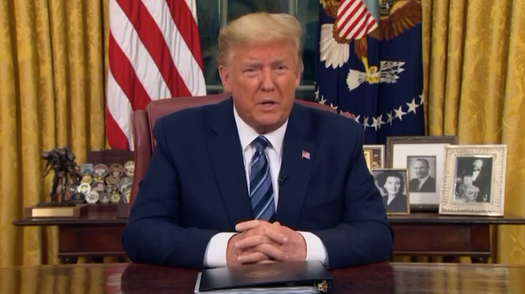 President Trump signed a string of executive orders Saturday to provide emergency economic coronavirus relief to all Americans.
The orders create a "payroll tax holiday" until the end of 2020 for Americans making less than $100,000 a year. Trump also floated the possibility of permanently eliminating this so-called FICA tax — Social Security and Medicare taxes deducted directly from your paychecks — in his second term.
The president also enacted student debt relief for many federal loans, continuing a halt on monthly payments and interest until the end of the year.
A third executive order extended a moratorium on evictions for homeowners with federally backed mortgages.
Most critically, the president extended federal unemployment payments to American families struggling with COVID-19-related job loss.
Read More at the New York Post