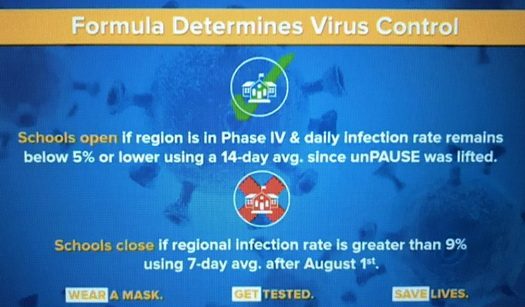 by CrownHeights.info
New York State governor Andrew Cuomo has announced guidelines for the reopening of schools this September.
The general formula to identify is schools can open will be in Phase 4 reopening regions with a COVID-19 infection rate of 5% or lower on a 14-day average as of August 1st.
Should the infection rate grow to 9% on a 7 day average, than the schools would again be closed.
Also in the guidelines hygiene rules, including that all students and children would be required to wear masks, with daily screenings required for anyone exhibiting symptoms.