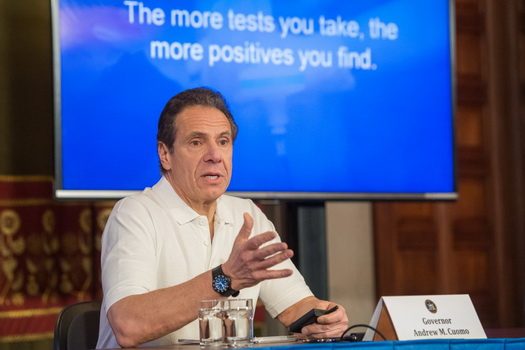 1010Wins and CrownHeights.info
Gov. Andrew Cuomo said the New York National Guard was on standby as the state anticipated more George Floyd protests following hundreds of arrests and hours of unrest in New York City over the weekend.
The governor said an additional 200 state police were heading to Rochester at the request of the county executive and mayor. There are 150 troopers heading to Buffalo as well.
"We expect additional protest tonight and we are preparing for such," the governor said.
He said potential curfews would not be statewide but locally.
Read More at 1010Wins