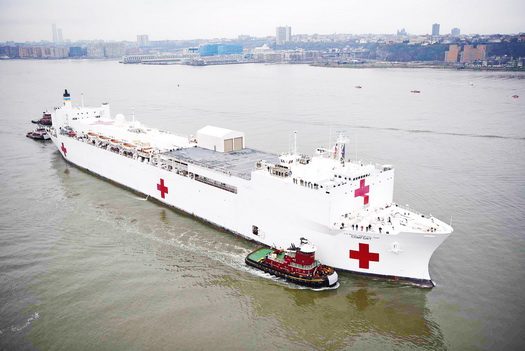 Tugboats assist USNS Comfort up the Hudson River as the hospital ship enters New York City, Monday, May 30. Federal, state, and local agencies provide a security escort for the patrol. (U.S. Coast Guard photo by Petty Officer 2nd Class Zachary Hupp)
The USNS Comfort's last patient was discharged on Sunday, as the Navy hospital ship prepared to head home, officials said.
Roughly 184 people were treated aboard the 1,000-bed vessel since it docked off Manhattan's West Side on March 30 to aid in the coronavirus pandemic, according to a spokesman for Northwell Health, which is providing operational assistance to the Comfort in New York.
Read More at the New York Post