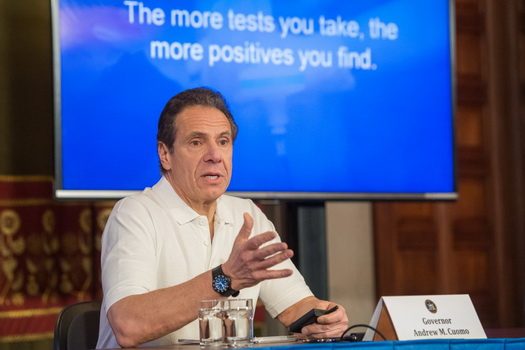 Cuomo Extends Shutdown, Requires Masks In Public
by CrownHeights.info
Governor Andrew Cuomo announced additional measures for New York State in fighting the COVID-19 Coronavirus
The shutdown that has paralyzed the US economy along with social distancing rules were extended through May 15th, ending the hope of reopening at the beginning of the month.
Additionally, all persons will be required by law to wear a mask, or face covering when in public starting Saturday. The rule applies to those over two years old, where social distancing and remaining a 6 feet of distance from others is not possible. Those places include mass transit, such as on a bus or subway, on a crowded sidewalk or inside a grocery store.
As of now, there will be no penalty for breaking the mask rule, while the governor expects New Yorkers to follow on their own.