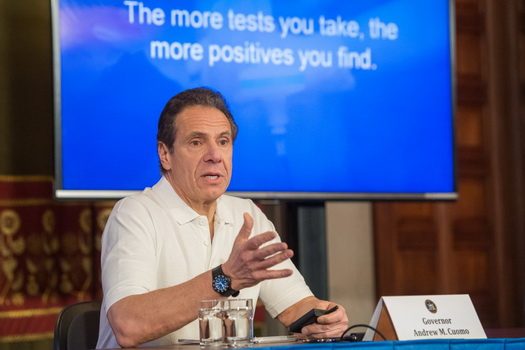 Nearly 800 lives were lost to the coronavirus across New York in the past 24 hours, Gov. Andrew Cuomo announced alongside some encouraging news too — fewer people across the state are being admitted to hospitals or needing intubation.
Just 85 COVID-19 hospitalizations were reported Saturday — the lowest since at least March 16, Cuomo said at an Albany press briefing.
"The good news is the curve of the increase is continuing to flatten," he said. Earlier in the month, the infected streamed into emergency rooms at rates of more than 1,000 a day.
New ICU admissions and ventilator intubations are hovering in the 100-patients-per day range, just a third of the rate from a week prior — with a record low 56 patients admitted to intensive care wards in the past day, the governor said.
Read More at the New York Post