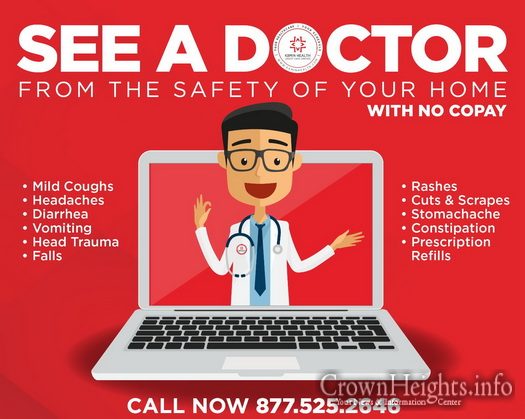 Kāmin Health Urgent Care Centers is proud to announce the rolling out of their brand new TeleMed virtual medicine program to communities nationwide, with a special offer for shluchim who are looking for a safe and unique way of serving their communities during these intense times.
Kāmin Health Urgent Care Centers has four locations in neighborhoods hard hit by the coronavirus/COVID-19 pandemic, which makes our medical providers uniquely capable to alleviate many people's fears and symptoms.
We are also aware that primary care has become very limited nationwide for a host of reasons, and many patients are left without medication refills and many other routine medical needs. We do our best to help such patients and they shouldn't hesitate to reach out to us.
In NY state we accept all private plans and almost every single Medicaid plan.
Out of NY state we accept all private plans but cannot accept medicaid plans.
Self pay rate for our TeleMed program is $50.
Shluchim seeking help for members of their community who are uninsured and can't afford our fees are encouraged to reach out to Kāmin Health Crown Heights manager Yosef Hershkop via email only at yosef@kaminhealth.com you can also reach out to him with any other questions or concerns.
For more info please visit https://www.kaminhealth.com/telemedicine