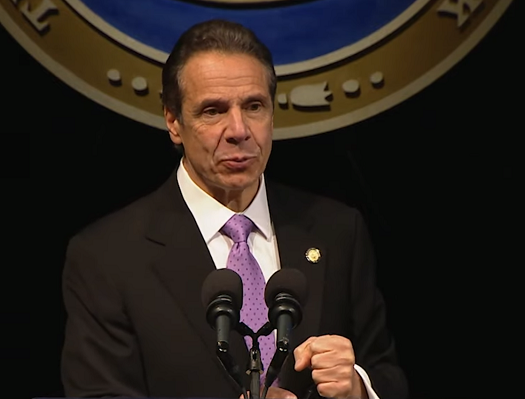 Houses of worship vulnerable to bias attacks would be eligible for government-funded security grants — a change in New York State policy — under a $25 million proposal announced Thursday by Gov. Andrew M. Cuomo.
Addressing a meeting of 600 representatives of religious institutions gathered at the state's "NO HATE IN OUR STATE" conference at Manhattan's Jacob K. Javits Convention Center, Cuomo lamented the rise in reported crimes targeting Jews and their religious institutions in New York.
Cuomo said crimes against houses of worship had increased 35% in the last couple of years.
The proposed $25 million is on top of $45 million, which is available now but has not been awarded. Institutions vulnerable to bias attack can apply for this money, though not stand-alone houses of worship. The deadline to apply for a piece of the $45 million is Feb. 27. The spokesman said there is no deadline for the $25 million pool because it's part of Cuomo's proposed budget that hasn't yet passed.
To Apply For The Grant: Click Here
Read More at Newsday