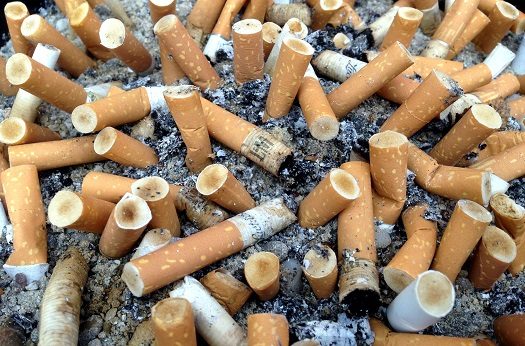 A group of New York lawmakers introduced legislation Thursday that would outlaw cigarette filters, known colloquially as "butts," along with single-use electronic cigarettes.
The Tobacco Product Waste Reduction Act would effectively ban the sale of filtered cigarettes as well as attachable single-use filters, and single use e-cigarettes, starting in 2022.
Single use e-cigs would also get the boot under the bill as the cartridges contain components such as lithium-ion batteries, as well as toxic chemicals and liquid nicotine that together qualify them as electronic, toxic, and hazardous waste.
Read more at nydailynews