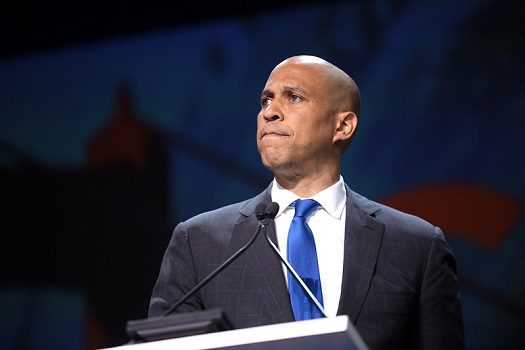 Photo credit: Gage Skidmore
Sen. Cory Booker Drops Out of 2020 Presidential Race
New Jersey Senator Cory Booker announced on Monday that he was suspending his campaign for the Democratic presidential nomination in 2020.
In a message to supporters posted on Medium, Booker wrote: "It's with a full heart that I share this news — I've made the decision to suspend my campaign for president."
"It was a difficult decision to make, but I got in this race to win, and I've always said I wouldn't continue if there was no longer a path to victory. Our campaign has reached the point where we need more money to scale up and continue building a campaign that can win — money we don't have."
Booker's campaign had struggled from the beginning, and the candidate found himself stuck among the lower tier of candidates with his polling firmly in the lower single digits. He was polling in the last month around 2%.
As is his habit, President Donald Trump offered some snarky commentary on the latest development in the Democratic field, tweeting shortly after 11AM: "Really Big Breaking News (Kidding): Booker, who was in zero polling territory, just dropped out of the Democrat Presidential Primary Race. Now I can rest easy tonight. I was sooo concerned that I would someday have to go head to head with him!"
Booker, an African-American who spent much time with Chabad at Oxford in the early 90's, has at time emphasized his connection to Judaism, although many in the Jewish community were angered over his support for President Obama's Iran deal.
The remaining candidates, former Vice President Joe Biden, Sen. Bernie Sanders, Sen. Elizabeth Warren, former South Bend Mayor Pete Buttigieg, Tom Steyer and Sen. Amy Klobuchar will be participating in a debate Tuesday night in Iowa.